A little over a month ago, I got an invitation in the mail (handmade by
this extraordinarily talented young lady
) to a baby shower.
About nine years earlier, I was 19 and just starting out in the wedding photography scene and had just made a lot of new friends at Music Midtown. . .including this amazingly gorgeous girl who was getting married that November. So I marketed myself to her in a way that I have forgotten how to do now (sure would come in handy ;P).
A week and a half ago, I was privileged to document the beginning of her son's life while still in utero. You may remember her baby shower pictures
here
.
It ended up being a rainy Saturday for pictures but they have a beautiful home so we just settled in and started shooting.
I love starting in the bedroom because it seems to allow the mother-to-be to be comfortable as they get used to being subject to the paparazzi for a little bit.
Whereas this image looks normal and fun enough, let's take a look at the picture that came before it that made her laugh this genuine. . .
Yeah, that's a wonderfully goofy face that anyone can love. ;) When I first came across these two images I was having fun just scrolling back and forth like a mini movie. It made me laugh. . .LOVE YOU ABEL!
This is an excellent shot that my hubby got.
I love these two shots. To me, it's excellent in showing the funny relationship between the two of them.
Thomas decided to join us for a bit and since he is soon to be a big brother, we figured he deserved the spotlight for a bit.
I love how relaxed these are.
I really love how he is looking at her in the first picture.
I really can not express how awesome it is to have such gorgeous people that let me photograph them.
Then we moved into Ethan's room which is enough to make any little boy jump with joy. It's so awesome.
The walls were painted by the
same talented artist
that did the shower invitations.
I would like to take this moment to again remind people that do not know me that I am 5 foot 2. :D Why do I keep reminding you of this? Because being short is a challenge to overcome when you are a photographer. I have learned to not be ashamed to ask for a chair or a ladder in order to get "that shot". Or in this case. . .
. . .THIS shot. Which was accomplished like this. . .
This was actually her husband's idea and I think it was pretty darn cool.
What a lovely room to grow up in and what lovely parents to grow up with.
:D
If you think to yourself, "I don't have a room in my home that looks like this!" Don't despair. I seek out the light in your home and would you believe that this is the room that she used to cut hair?
Yep, a little rearranging and we got the perfect room with the perfect light.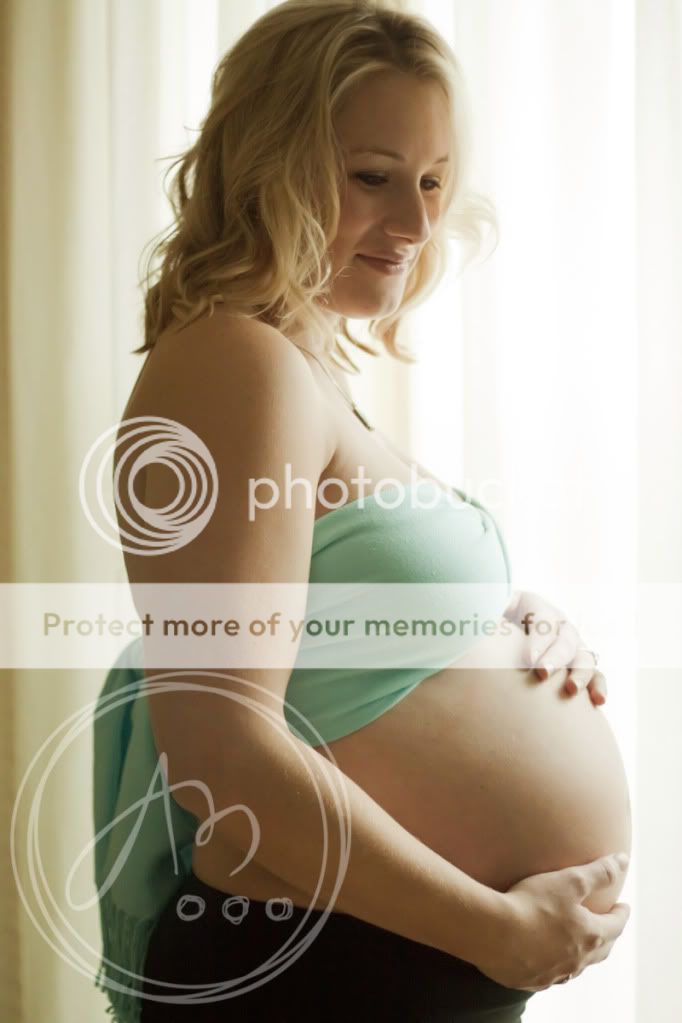 Played around with my
lensbaby
for this shot. Still learning but I like the affect.
Each new mother I photography concretes in my mind why I love maternity photography so much. I love the natural beauty that comes from carrying a new life and I love being able to show the end product to the mother-to-be and her finally being able to see how beautiful she is to everyone else and temporarily forget how yucky she feels. :)
contact me
or
view my online portfolio
. . .